Island Gallery Photography
Brian Jung - wedding, portrait & landscape photographer
Brian Jung - award-winning wedding, portrait & landscape photographer -
covering Portland, Weymouth, Dorchester, Bridport, the surrounding Dorset area ... and beyond
About me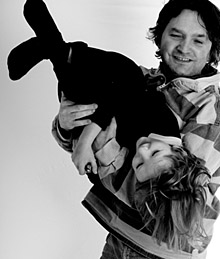 I have been a professional photographer for over 20 years, starting as a freelance photojournalist. After covering a local football match between Bournemouth and Leeds United, which turned into a full scale riot, I thought that it was time for a quieter way of life!
My Wedding and Portrait photography has grown since then and, although there have been no riots at any weddings I've covered, they have all been exhilarating experiences.
I don't count hours, so a portrait session takes as long as it needs and, yes, sometimes a baby or child has an off day during the portrait session and it has to be rescheduled - at no extra cost to you.
At the end of the day, I'm after the best images possible, which has led to me winning many awards, being the first photographer to win the 'Celebration of Excellence award' for Photographer of the Year for Newsquest, and Kodak and Fuji wedding and portrait awards as well.
Whether it be wedding, portrait or landscape photography, I have a passion for my work - something I believe is vitally important when covering life-changing moments.
I look forward to hearing from you,
Brian
I am listed on uk-photographers.biz
You might have been looking for
Brian Young, photographer
- that's me; my name is often misspelt!